Vets recommend 30 minutes of exercise or more per day to keep you dog healthy and fit.
Your dog's time with us starts and ends at your home. We list our exercise services by total active time (20, 30, or 45 minutes), not total visit time. In addition to outside exercise, all of our services include personal care time (refreshing water, a treat or feeding, and a note about our time with your dog) at no additional charge. Prices vary by location. For pricing information click on your local affiliate:
DogOn FIT Exercise
Exercise - working walk (training reinforcement), run, play, 20, 30, and 45 minutes outside/active time.
"Lipstick" Regular Dog Walk - Relief Walk
Relief walk, 15 minutes total visit time.
DogOn Adventure
Active trail hike, swimming, playdate, and more. Customized to your dog, location, and circumstances. Pickup and Dropoff at your door included. 
Veterinarians recommend at least 30 minutes of exercise a day. Our 30-minute exercise is our most requested service!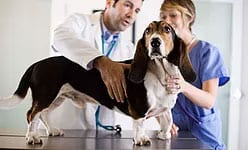 Pet Taxi
Chauffeur your pup from one place to another.
Dog Training: Family Integration Training (FIT)
Does your dog pull on the leash, counter-surf, chew on your remote control, or dig in the garbage can?
Is your outside time with your dog a frustrating battle for control?
​We can help!!!